Our Journey
14 Years of Impact

Engaged and mentored over 16772 Girls on 65 Outreaches to encourage them to aspire to leadership.
Distributed 33,660 packs of sanitary pads to keep beneficiary girls in school during their menses
Distributed over 8000 Mathematical Sets to Stir up the interest of girls in STEM Subjects.
Took over 2000 girls through STEM Inspiration and Experimentation and broke some myths they hard held about STEM subjects.
Conducted surveys for over 3800 girls to gather data for reports and papers that can potentially influence policy in the interest of girls in future.

support us
watch video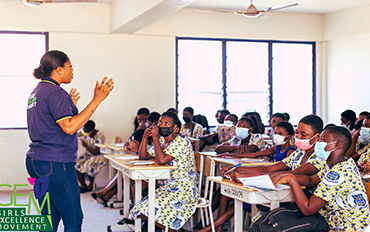 14 Years of Impacting Lives!
Our Mission
To instil the spirit of excellence and achieving in girls and nurture them to become women of substance, taking on leadership in all spheres of life world wide.
Our Vision
To inspire, educate, mentor and inform to transform girls into Great Women of Excellence.
Our Values
Our core values are driven by passion and determination to create change in the lives of our target beneficiaries and we believe in:
Excellence
Integrity
Team Work
Accountability
Transparency
25

Date

06

Month

22

Year

9:00

Time
upcoming event
GEM Inspiration-on-Wheels to Ghanata Senior High School
Our core values are, Teamwork, Integrity, Excellence, Transparency and Accountability.
Our Primary Goals
As an organisation, we are set to accomplish the following:
Groom girls to be ambitious and all-round independent.
Empower girls to aspire to greater heights.
Seek financial support for brilliant but needy girls.
Provide career guidance and counselling services for girls.
Guide girls to identify and pursue their purpose driven life.
Facilitate the spiritual and educational growth of girls.
Keep girls in school during their menses.
Conduct survey and produce reports to influence gender sensitive policies.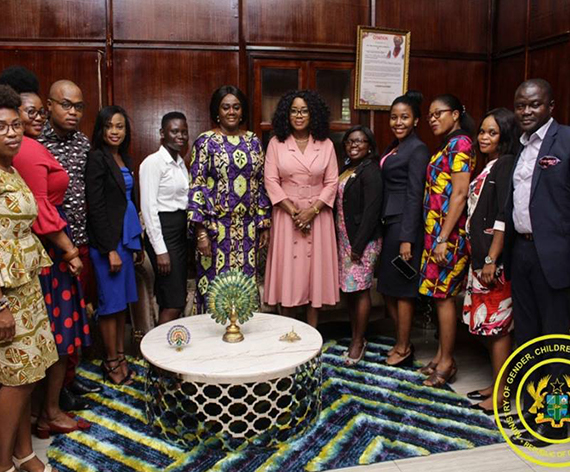 Our Achievements
CERTIFICATIONS
GEM secured 501(c) (3) Tax Exempt Non-Profit organization in the USA.
Registered as a charity organization in the state of Washington.
Registered in Ghana with the Registrar General and the NGO Secretariat.

AWARDS
We won the National Philanthropy Award for Girls Education Advocacy at the National Philanthropy Awards 2021.